Out of an abundance of caution for the health, safety and well-being of members, their families, our guests and staff, DAV has made the difficult decision to cancel the 2020 DAV and Auxiliary State Fall Conference in Stevens Point, WI, as a result of the ongoing COVID-19 pandemic.
DAV and Auxiliary remains incredibly grateful for your understanding during this extraordinary time. For your continued safety, we encourage you to follow the instructions given by the CDC, and to keep reaching out to your fellow department, chapter, and unit members as a way to stay socially connected while maintaining physical distance.
UNITS: Please consider completing the check-in document below to let the state department know how you are doing!!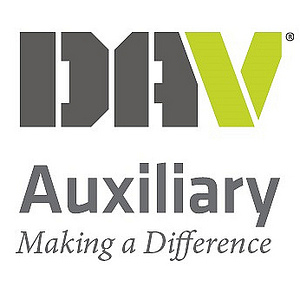 Welcome to the DAV Auxiliary State Department of Wisconsin website!
The DAV Auxiliary was established in 1922 and has partnered with the DAV parent organization in their mission of service to disabled veterans and their families. That relationship has continued to flourish and the blended organizations have achieved many victories in their quest to improve the quality of life our veterans rightly deserve.
With nearly a quarter-million members, the DAVA programs are far-reaching and the personal rewards fulfilling.
Our members are diverse in their interests which is what has made the DAVA so successful. Our programs include Americanism, Community Service, Junior Activities, Legislative, and VA Voluntary Services. Foremost in our hearts is the goal of assuring benefit entitlement and compassion for our disabled veterans and their families.
© Copyright DAV Auxiliary State Department of Wisconsin