Out of an abundance of caution for the health, safety and well-being of members, their families, our guests and staff, DAV has made the difficult decision to cancel the 2020 DAV and Auxiliary National Convention in Dallas, as a result of the ongoing COVID-19 pandemic.
DAV has continued to monitor conditions and guidance over the past few months in the hopes that it would be possible to move forward with our most important annual gathering. However, based on guidance and feedback we've received from a variety of sources, we would not be able to effectively host an event that would allow us to complete our important business and ensure the safety of our veterans, Auxiliary members, families and other important guests.
DAV will issue updates to this page and use other channels to update our members. The organization will be hosting a digital event to recognize our volunteers and leaders while delivering important mission-related information. Understandably, as the national convention has only been canceled once before in our organization's history, you may have questions concerning the status of normal proceedings and elections. Please visit this page for guidance on these and other issues.
DAV remains incredibly grateful for your understanding during this extraordinary time. For your continued safety, we encourage you to follow the instructions given by the CDC, and to keep reaching out to your fellow department and chapter members as a way to stay socially connected while maintaining physical distance.
We look forward to seeing you all next year at the 2021 DAV and Auxiliary National Convention in Reno, Nev.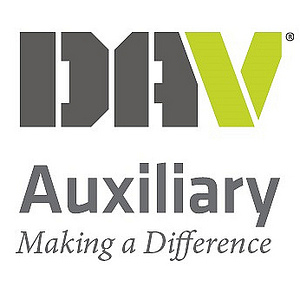 Welcome to the DAV Auxiliary State Department of Wisconsin website!
The DAV Auxiliary was established in 1922 and has partnered with the DAV parent organization in their mission of service to disabled veterans and their families. That relationship has continued to flourish and the blended organizations have achieved many victories in their quest to improve the quality of life our veterans rightly deserve.
With nearly a quarter-million members, the DAVA programs are far-reaching and the personal rewards fulfilling.
Our members are diverse in their interests which is what has made the DAVA so successful. Our programs include Americanism, Community Service, Junior Activities, Legislative, and VA Voluntary Services. Foremost in our hearts is the goal of assuring benefit entitlement and compassion for our disabled veterans and their families.
© Copyright DAV Auxiliary State Department of Wisconsin